Creative Space Chicago
A recap of our intimate evening with tattoo artist David Allen
Last summer, we gathered with a group of about 50 Chicago-based artists—including designers, researchers, and content creators—for cocktails and dinner at Low Res Studio, located in Chicago's West Loop. The evening was part of Airbnb Design's Creative Space series, which explores cities through the lens of creative locals of varying disciplines. The featured speaker of the evening? Coveted tattoo artist David Allen.
Low Res Studio is a production studio with an event space designed to amplify creativity and build community. White and plum flowers mirroring David's monochrome work sat atop tattoo-printed tables. Moody and intimate, the black and white space set the tone for an intentional gathering where we discussed art, its impact on local culture, and the lasting impact it has on society.
Over the last several years, David has transformed people's painful experiences into beautiful works of art by tattooing delicate floral pieces over their mastectomy scars. He has helped hundreds of people who looked to body art to reclaim their bodies and stories. But the tattoos themselves—which will inevitably shift and fade over time—aren't the catalyst for healing in David's mind. Rather, it's the connections made between himself and his clients.
His process, which involves listening to his clients' stories with empathy and compassion, is key to his work. "The work is important, of course, but the most important thing is the impact you make on another person," David said. "Here I am leaving this permanent impression on their bodies, but the legacy is the indelible mark they leave on me, and that I leave on them through their stories."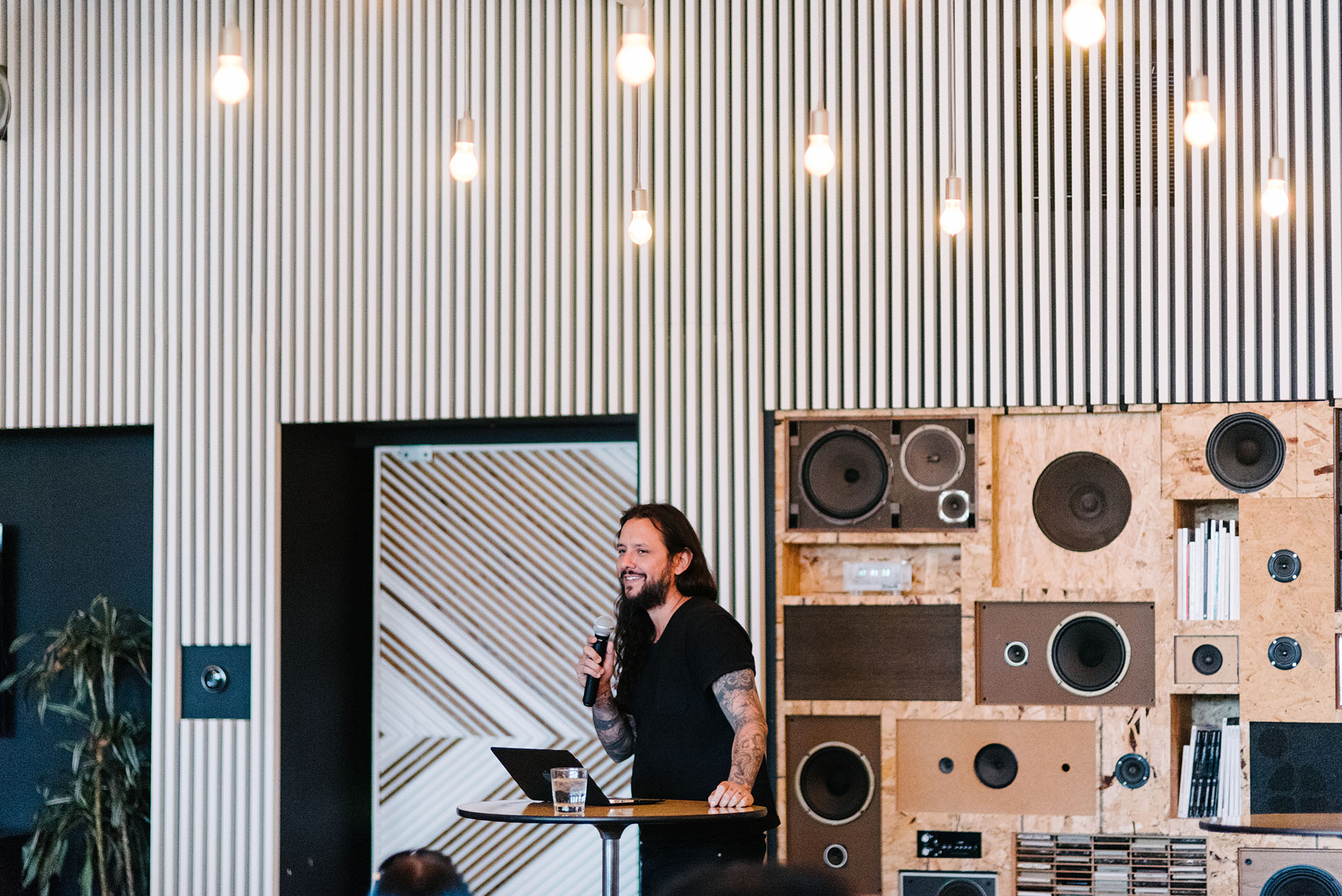 Surrounded by the vibrant energy of Chicago's creative community, the evening was intimate—as if we were in a friend's living room. It was a night of abiding impressions reinforced by David's message of creating with compassion, the ephemeral nature of art, and how our work can make a lasting impact.
Event images by Jasmine Pulley
—
Thank you to our partners who helped make the event possible.
Low Res Studio | Sprout Home | Big Delicious Planet | Vichcraft
Up Next