Breaking the Conventional
Airbnb Design—Talks makes Beijing debut with Architect Shuhei Aoyama
At Airbnb, we believe in the transformational power of travel—its ability to expose people to new cultures and broaden our points of view. We passionately invest in design culture through events, conferences, and our design blog because it brings people together. We created our Airbnb Design—Talks series to extend the serendipitous inspiration we find through travel to our global creative community. So when it came time to expand the series beyond the San Francisco Bay Area, we headed to Beijing—our second largest design hub.
Beijing is a bustling city known for its architecture, cuisine, arts, and technology. It was important for us to connect with an artist who resonates with the local community while embodying the boundary-breaking nature that aligns with our mission to belong anywhere. We met Japanese Architect Shuhei Aoyama and looked no further.
A Japanese architect may not seem like the obvious choice for a Beijing debut, but it's actually quite fitting. Shuhei graduated from the University of Tokyo in 2005, then spent the next 10 years immersing himself in, and drawing creativity from, Chinese culture. He spent his time living in Beijing's hutongs—where large families traditionally live in homes that face inward, and share communal spaces.
Families extending their homes into communal spaces—such as a grocery store, dry cleaner, or park—inspired Shuhei to dream further. His travels unleashed a passion to see the world through a different lens and connect with people from different backgrounds—something Airbnb values, too.
The way people live in China is changing—shifting from multigenerational families occupying larger spaces, to a diverse mix of large families, individuals, and everyone in between living in the same building. This evolution illuminated an opportunity for Shuhei to maintain a Hutong sense of community while bringing neighbors together. By limiting the footprint of a living space to bare essentials, he's encouraging people—even strangers—to redefine and share a home, together.
Everything Shuhei does embodies a level of complexity best expressed and understood through the experience. So instead of simply telling the audience about it, we utilized film, industrial design, and local cuisine to show them.
In the heart of the famous 789 Art Zone, 100+ members of the creative community, designers, and the press gathered at UCCA—one of Beijing's most respected art galleries that's bringing Chinese contemporary art to the world stage. We designed the evening so guests could move through the space in stages—just like living in Hutong culture. To honor Beijing's vibrant culture, Chinese was the official language of the evening.
The Guests first experienced a room full of films, exclusively commissioned to immerse them in Hutong culture. The gallery space was filled with the sights, sounds, and street-food tastes—such as candied plums and scallion pancakes—that Shuhei experienced firsthand. It was all of this that eventually influenced his work on a popular home renovation reality show, at his architecture firm B.L.U.E., and in the House Vision exhibit.
Shuhei's work came to life in the second room, which was dedicated to some of his most memorable creations. One of his small-footprint homes was replicated at-scale, and guests were able to peek into a recreation of his studio space. Projected throughout the space, his creative process artfully told his story and placed the audience into his world just for a moment.
Once guests had a sense for his inspiration, life, and work, they found comfort in chairs inspired by his work, and Vivian Wang (Airbnb Head of Design, China) took the stage to introduce the artist. Shuhei shared more about his life experiences, and how his work breaks convention across geography, time, and size.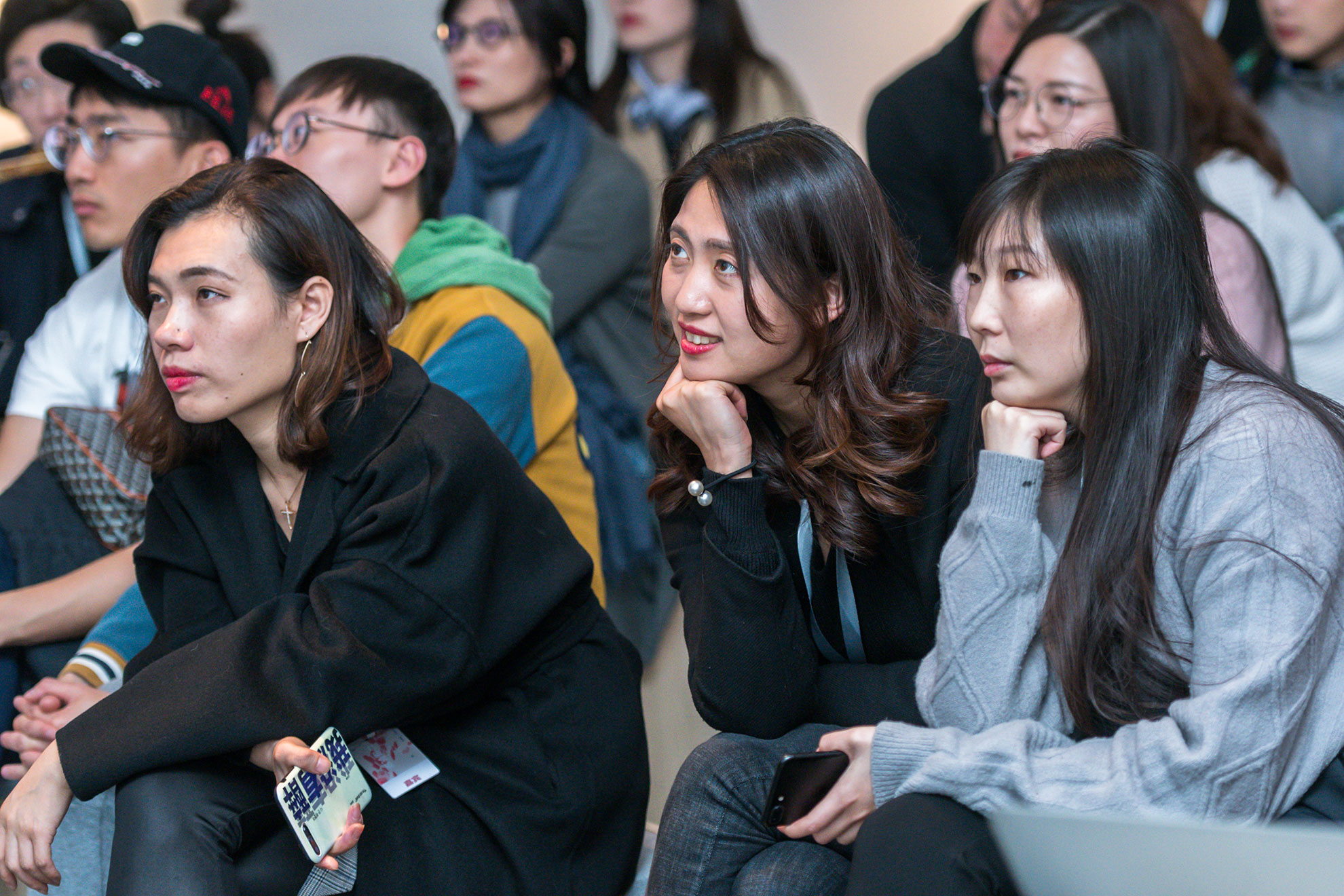 He explained that during a project—like designing a bookstore, for example—he'll first consider the book, then determine the architectural form the store should take. In doing so, he expressed he's able to discover people's fundamental needs first—something clients can rarely articulate. He also noted that he thinks big even with small projects because it allows him to push against boundaries and create something more impactful.
We believe in the importance of connection, and this special evening with Shuhei reflected our shared values in a meaningful, actionable way. We were delighted to host a packed room, and to share the experience with a livestream audience of over 2 million people and notable press outlets such as Elle, Vogue, and ZCool.
By breaking barriers and pushing past preconceived notions, we'll continue to bring people together to create stronger, more healthy communities around the world.
Up Next