Visualizing Our Unity
A design-led portrait series for Black Lives Matter
Since its creation in 2013, the #BlackLivesMatter movement has increased visibility of the discrimination and systemic injustice Black Americans face on a daily basis. The recent murders of Alton Sterling in Baton Rouge, Louisiana, and Philando Castile in Falcon Heights, Minnesota by the police galvanized the grief, despair, and anger felt by so many (ourselves included).
Sparked by Black@ (Airbnb's Black employee group) and created with allies in our Design and Art Departments, we mobilized to photograph more than 300 employees, creating space internally for more solidarity. To promote peace through a visual demonstration of unity, the installation of portraits documents black employees aligned with the coworkers who support them as allies and want to do more.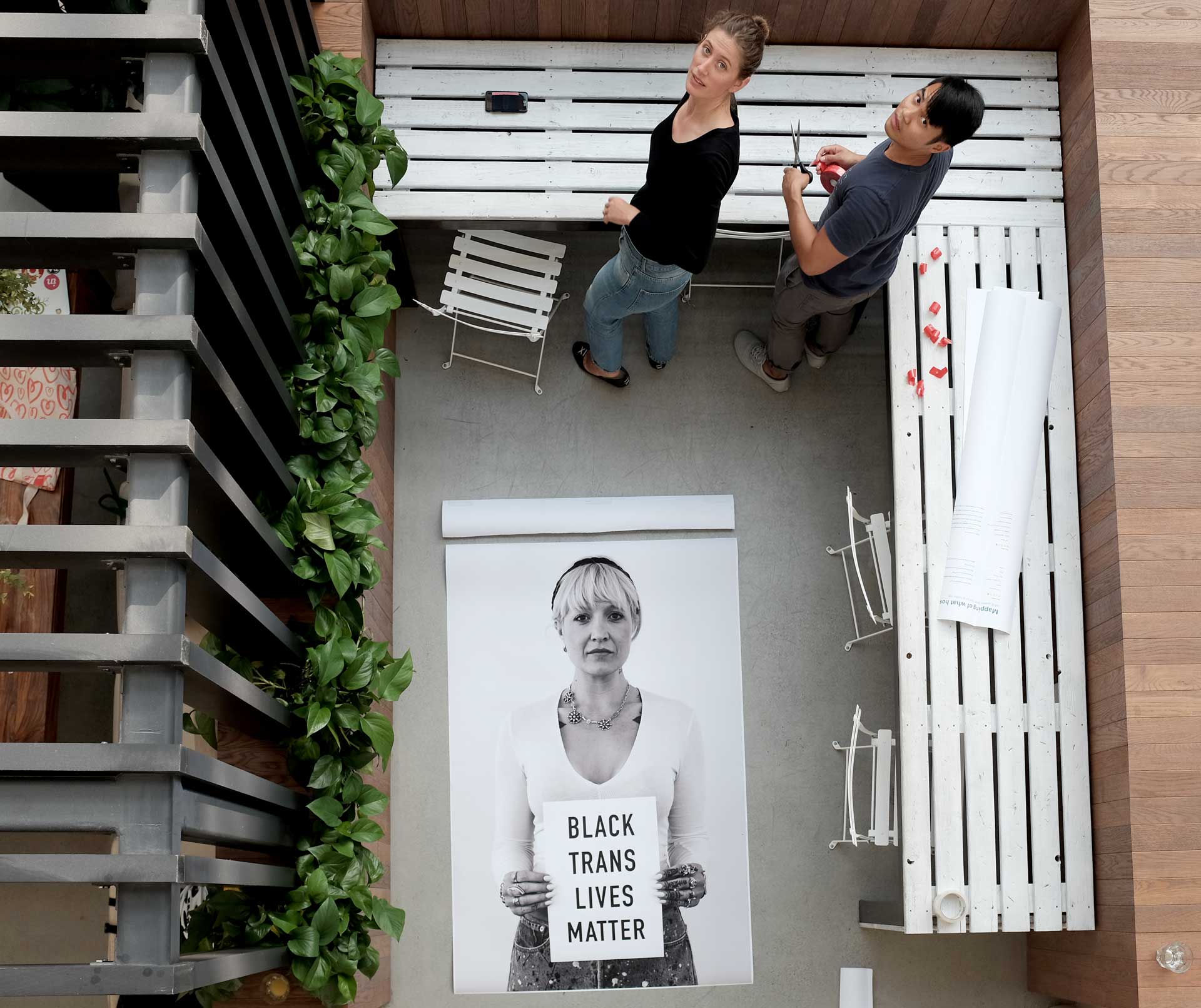 This internal collection was originally created to propel essential conversations about discrimination on our platform, educate peers about the Black Lives Matter movement, and use art and design as a way to help our black employees feel understood and visible within our walls.
The art direction, guided by Black@, began with the visual language of Civil Rights protest signs and continued with the installation process. Placed side by side in our headquarters, the collection of portraits visually references the front lines of a protest.
We wanted to continue the tradition of using art and design as vehicles that move us towards transformative conversations, empathy, and recognition of the lived conditions of others.
Ultimately, the physical images were not the most valuable part of the initiative—it was the meaningful discussions and shared moments of vulnerability that resulted from this work. Holding a sign represents a commitment but it's also just one step of many. To learn more about how Airbnb is addressing discrimination, read Brian's post.
Core Team
Sola Biu (Project Lead), Bryce Daniel (Photographer), Anna Sangusin (Art director/designer), Ariem Anthony (Production Lead), Jason Mamaril (Art director), Michael Sui,  Adam Glynn-Finnegan, Alex Anderson and so many other volunteers.
Up Next